20th July 2019
After successfully applying to continue the great work carried out by the LUVMI project, the LUVMI-X consortium got together on Valentine's day earlier this year to kick off again. Space Applications Services called the consortium together as part of an event called 'The Lunar Exploration Renaissance Conference'. With about 80 participants from around the world, the event was a great place to launch LUVMI-X.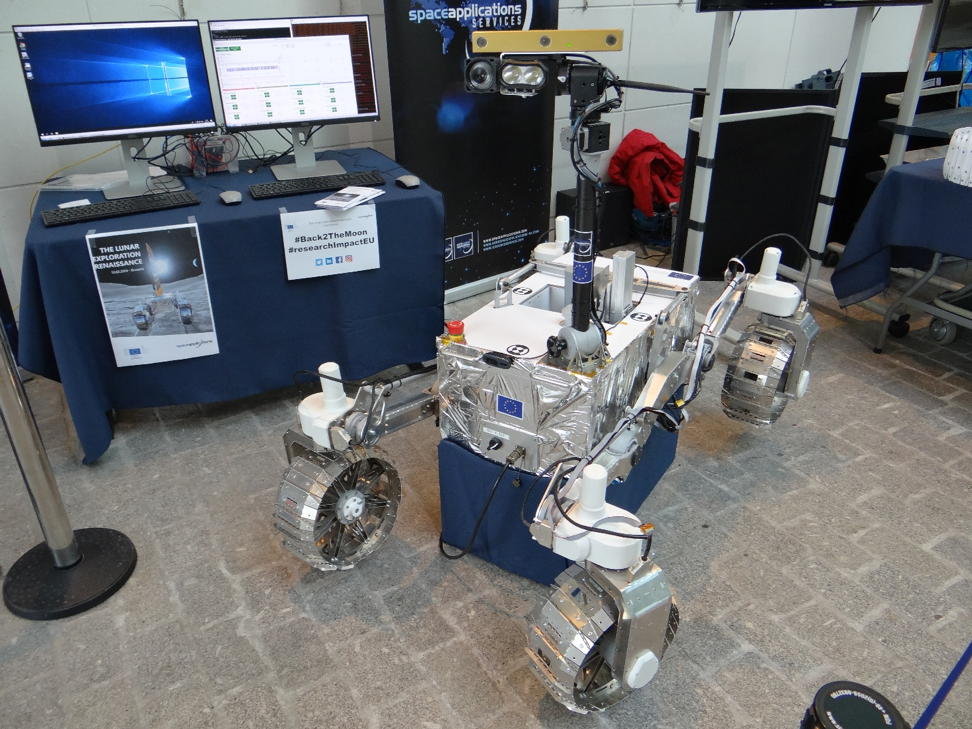 In the first four months of the project, the consortium has focused its attention on the definition of representative scientific missions to the Moon. They are identifying the best suited Moon regions to deploy LUVMI-X and have organised the positioning of the different scientific payloads on board an early LUVMI-X rover concept.
One of the key challenges of LUVMI-X is that the rover has to fit in a smaller volume than its LUVMI predecessor. This will enable it to be compatible with the main lunar landing systems expected to be available in the next few years. At the same time, this creates an increased payload capability.
The paradigm of CubeSat units will be applied to LUVMI-X. CubeSats are now a well-known and accepted reference in the space industry.
After two sessions of concurrent engineering during the spring, the LUVMI-X partners agreed on a baseline for the dimensions, specific constraints and preferred rover positioning of the scientific instruments they will be developing in the project. The LUVMI-X rover architecture was adapted to meet these specific needs.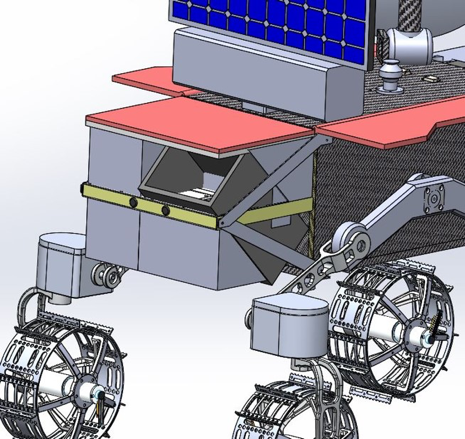 The refinement process will continue for two to three months, before the overall design is frozen. Then the LUVMI-X rover will undergo a detailed specification phase, eventually leading to the manufacture of the physical prototype. All the scientific instruments will be developed in parallel.
In the meantime, LUVMI and LUVMI-X will be featured at the occasion of the International Astronautical Congress (IAC) that will take place in October 2019, in Washington, D.C. in the USA.